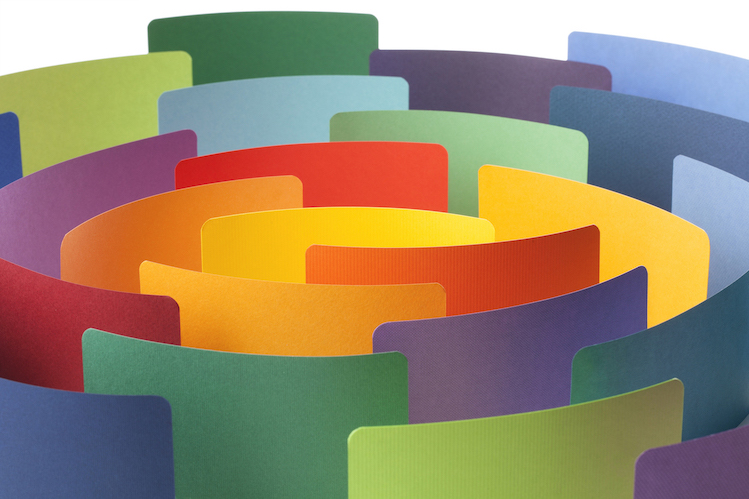 Corporate print room trends for 2020 and beyond – workflow automation is key

Automation that leads to process improvement and cost reduction is featuring highly in many forward-thinking print professionals predictions for 2020 and beyond.

In the corporate printing sector workflow automation helps to deliver visibility and control of printing costs. This may also go hand-in-hand with streamlined document output processes, helping to free up staff to concentrate on their core duties.

Not only can these result in better efficiency and profitability within your organisation, but they can also lead to better service provision to your end customers.

Additionally, a high number of respondents said they could use this technology to:
Enforce new print rules to specifically control high-volume print jobs to better track their organisation's print
Gain visibility of print costs to enable fairer charging of print costs between departments
These benefits are achievable, whether or not your organisation has an in-house print facility for handling jobs which are more complex than everyday office print activity.
For print rooms and CRDs, automated technology will alleviate the inefficiency, lack of accounting control and the poor communication that occurs when these jobs are typically delivered or transmitted from within the company.
For the company itself, it could put an end to the maverick salesperson armed with a company credit card, buying ad hoc printing needs externally and with little oversight. The result will be better control of both cost and data security.
With 2020 now upon us, many major corporate companies are increasingly keen to accelerate these digital printing prediction trends. They want to enjoy the twin benefits of cost control and process improvement, and they want it now. Early adopters are already putting in place workflow automation technology that ensures print jobs are routed to the most suitable and most cost-effective output device, based on an intelligent and automatic assessment of the parameters of the job itself.
By streamlining processes and optimising document output they can enhance the performance of their people and their workplace as a whole. The organisation will gain visibility and control of digital printing costs, reduce unnecessarily and repeating expenditure. This delivers a clear and accurate answer to the question "how much do we spend on print?".
The realisation of this digital printing prediction adds up to better productivity and better customer service; the challenge for in-house print rooms and CRDs is how to ensure a smooth path to these wins through their own enhanced operational capabilities.
Feel free to drop me a line on LinkedIn to carry on the conversation or check out more insights here
Are you in the public sector? Previously we spoke to Anthony Evans, President of APCOM for his insights on how in-house public sector print room can embrace service diversity. Hear what he had to say here.