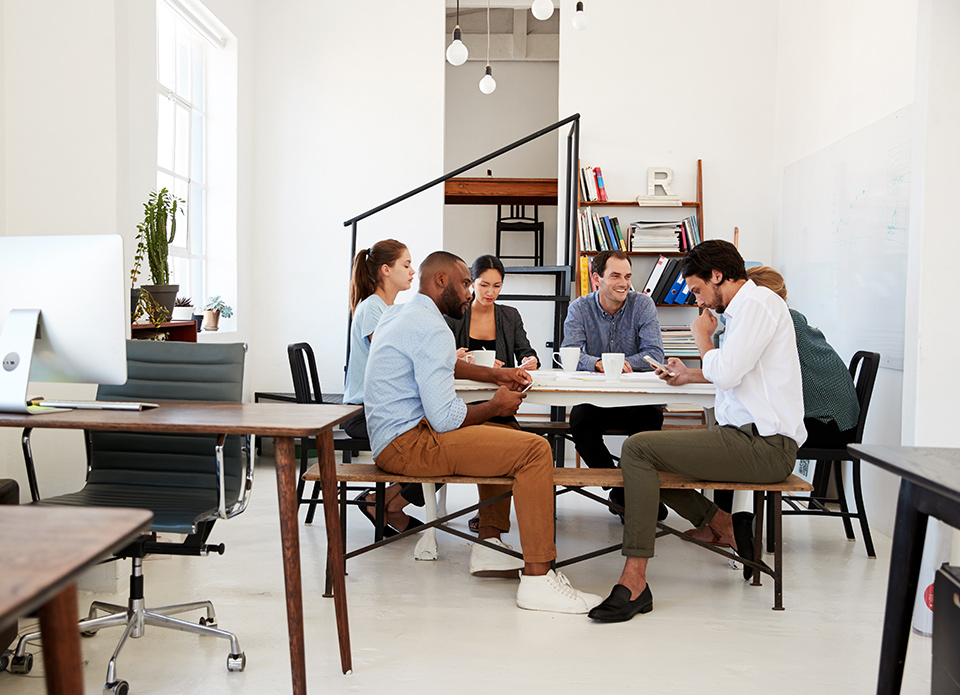 How the optimal office can benefit your business

The optimal office is one in which the elements of culture, workspace and technology align to create a collaborative, productive and innovative environment in which employees can thrive.

To explore this concept further, Ricoh conducted a survey in partnership with Oxford Economics in the UK and Ireland, entitled the Economy of People. The findings showed that not only does an optimal office empower and enable the modern employee, it can also maximise business performance and potential.

Culture

The research revealed that culture is the true foundation of a company and one of the most important factors to employee productivity. As well as acting as a catalyst for creativity and innovation, culture was found to be key in terms of interaction and collaboration among colleagues.

Furthermore, culture is crucial in terms of attracting and retaining talent. A positive work environment – defined by the pillars of ethics, transparency and sustainability – was found to instil trust and improve employee wellbeing.

Together, these two work together to create an environment in which ideas are expressed and people feel motivated, thus increasing productivity levels and contributing to the success of individual business, along with the performance of the Irish economy.

Workspace

From office location to layout, business procedures to processes, the workspace encompasses all elements of the working environment. It is for this reason that it is ranked one of the most important factors in productivity and business performance.

With the overwhelming majority of Irish workers citing their workstations as essential to their productivity, organisations need to ensure that their employees are provided with their own personal space which is practical, effective and comfortable.

Moreover, the overall office setting needs to provide sufficient lighting and airflow, as well as collaborative and communal areas, which empower employees by allowing them to excel. By encouraging engagement, interaction and output, businesses can boost performance and revenue.

Technology

Working harder is not the secret to success; working smarter is – and technology is the key to achieving more with less time. It is therefore an area in which businesses should invest and from which they can benefit hugely.

Up-to-date systems, devices and tools not only allow employees to work more resourcefully and successfully but the study also found that such an infrastructure enables individuals to make better-informed decisions and collaborate more easily with colleagues, as well as others outside of the organisation.

In addition, technology is a means of facilitating remote working, a trend that continues to rise in popularity due to the ever-increasing mobile and global nature of organisations. Such an ability boosts output among workers regardless of location or time zone.

Considering that Irish employees revealed that the improvement of technology would have the greatest impact on the amount of time they spend at work and their ability to produce creative ideas, this is an area that companies simply cannot afford to neglect.

The optimal office – defined by culture, workspace and technology – is not only an opportunity for businesses to encourage their workforce, it's an investment into the future and performance of their organisation. By establishing the right culture, facilitating bespoke workstyles and utilising high-quality technology, companies (and the Irish economy) can reap the rewards of a motivated and satisfied workforce.