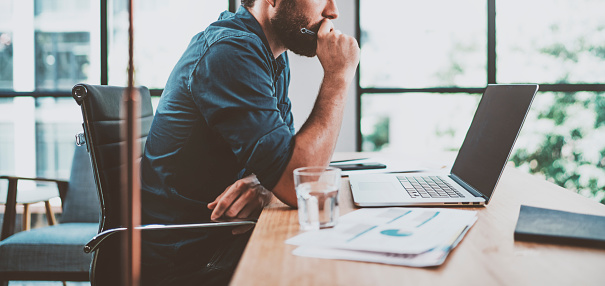 Could outsourcing be the secret to your company's success?

Nowadays, organisations are striving to keep up with technological advancements, ensure quality service delivery and achieve business objectives. Juggling all of these elements takes not only significant time but considerable resources, thus creating an ongoing challenge for many Irish businesses. The answer? Outsourcing.

Prioritising productivity

By outsourcing 'back room' activities, companies can avail of an end-to-end service – including printing, archiving, finishing, kitting and distributing – thus allowing them to focus on what they do best for their own clients. As well as helping to maintain high levels of customer service and top-quality support by freeing up resources and time, this approach enables teams to be more productive and efficient; by spending less time on labour-intensive, time-consuming tasks that don't actively contribute to business performance, employees can increase their individual output (QMS ISO 9001:2015 Accreditation).

Finding flexibility

One of the best things about outsourcing services is that they are scalable and can help to bring your business into the modern age. This shift in approach can be adapted according to what your business and team needs. Be it consulting or hardware, outsourcing can be tailored accordingly, offers ongoing support based on years of experience, and can evolve with time to accommodate a larger workload or new office space.

Digitising documentation

Outsourcing also enables organisations to implement digitised workflows which streamline document processes, resulting again in greater output and effectiveness. Furthermore, such workflows enable greater flexibility, allowing teams to manage, track and access documentation more easily and securely wherever they are. Replacing paper-based processes also makes sense from a sustainability perspective as office waste and storage requirements are reduced (EMS ISO 14001:2015 Accreditation).

Strengthening security

As outsourcing ensures that such services are performed by trained experts, this upholds secure and sustainable document management methods. In this day and age, finding a reliable and secure provider to print, scan, archive, finish and manage confidential information is imperative (ISMS ISO 27001:2013 Accreditation). Along with enabling greater agility through remote working, this approach minimises the risk of document loss and information leakage.

Delivering on demand

From specialised print runs to digitised filing systems, there is a wide range of tailored solutions out there. For example, Ricoh's Document Production Centre located in Glasnevin provides support for clients requiring additional printing capacity during busy periods. Alternatively, a number of solutions can be implemented on-site with Ricoh's Managed Sites, helping companies reap the rewards of document outsourcing – from scanning to mailroom support – at their own premises.

Generating growth

With a more productive and efficient workforce that prioritises service delivery, outsourcing can enable organisations to excel and expand. In turn, this can positively impact potential revenue and company growth. It is also a more cost-effective way of working, with experts equipped with the necessary skills and technologies taking responsibility for document management processes. As well as money, this expertise also saves time throughout the execution process.

No matter whether it's an in-house solution that's available on a daily basis, or off-site support for those periods of higher demand, outsourcing offers a wealth of options and, more importantly, delivers a variety of business and employee benefits.

To find out more about Ricoh Ireland's outsourcing services, which include everything from consultation to its Document Production Centre, visit the website or contact the team.