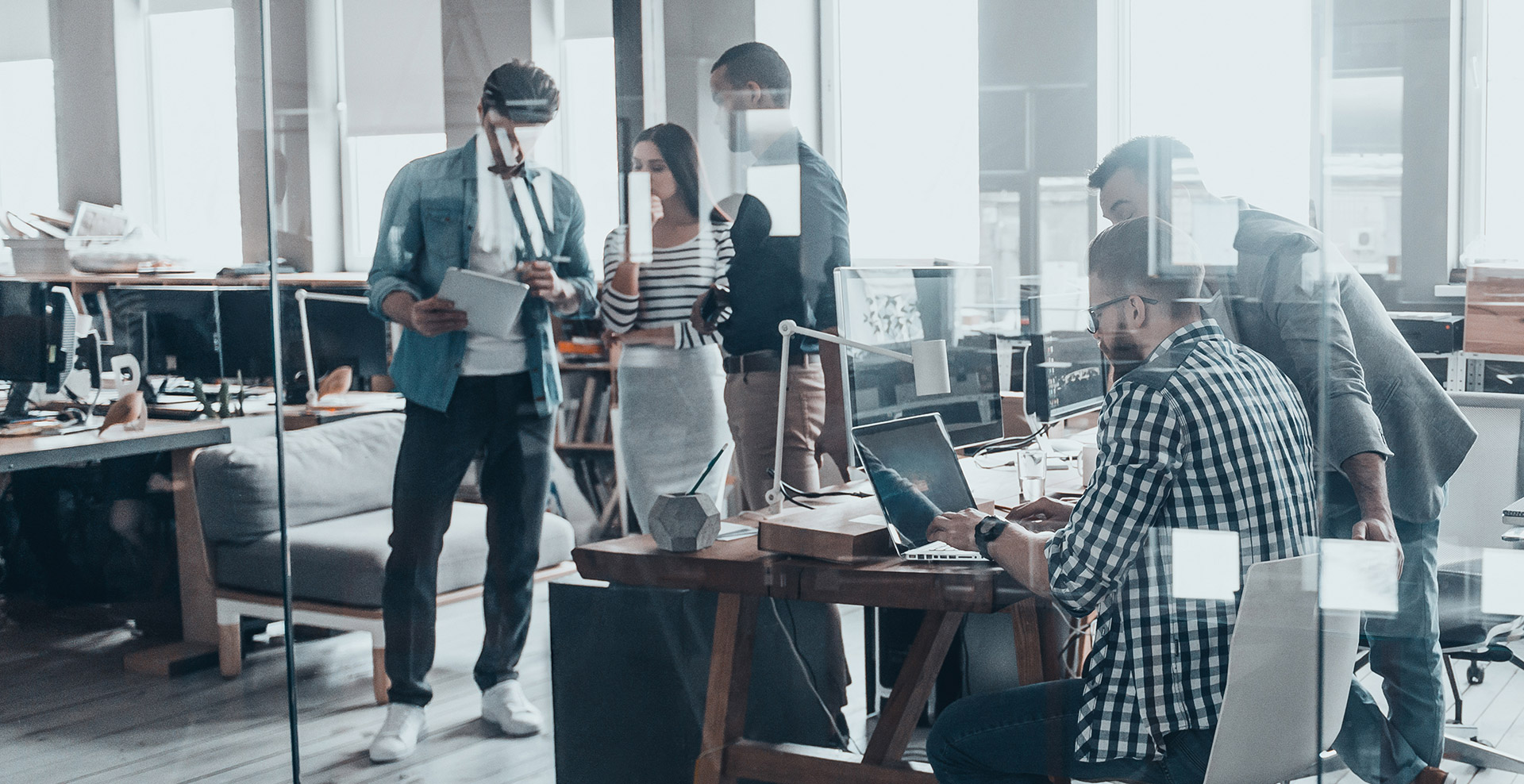 Placing people at the forefront of digital workplace transformation

Digital transformation is a driving factor for businesses nowadays with many automating manual tasks and streamlining processes in order to increase efficiency, boost productivity and streamline processes. Of course, it's not just technology that has evolved; the ways in which employees engage with technology has changed.

So, what does this mean for the future of work? It means businesses have to adapt their strategies in order to empower people and future-proof their organisation. If they don't, they could find themselves struggling to retain talent, stay competitive and drive growth.

Understanding a 4G workplace

Employers nowadays are facilitating four different generations in the workplace, from digital natives to baby boomers. In fact, recent research by Ricoh (carried out by Coleman Parkes) found that 65% of workers agree that there are fundamental differences in how employees from each generation work.

Due to the fact that these generations bring different ideas and experiences to the table, thus boosting creativity and innovation, business leaders need to ensure that they create an optimal office which meets these individual requirements.

From technologies that facilitate flexible workstyles to communal workspaces that encourage collaboration, the key is understanding the needs of your team and empowering them to work smarter, in a way that benefits both them and the company.

Adopting the right strategy

Whether it's Baby Boomers or Gen X, over half (52%) of workers say their employers are failing to meet the needs of different generations in the workplace. In other words, businesses are failing to put people at the heart of their digital transformation strategy and missing out on the benefits this brings.

Workplace digital transformation enables seamless communication, streamlines processes and allows people to do more with their time – all of which contribute to better business performance and growth.

It doesn't have to be wholesale changes either, something small can make a huge difference. For example, for many employees who are travelling for work, face-to-face communication is not always the most efficient way of exchanging ideas. Having unified communication systems, such as video conferencing, allows them to collaborate on the go with colleagues and customers.

Reaping the rewards

Adopting technology that empowers and enables employees is a key contributor to the success of business performance. The numbers speak for themselves – across Ireland, €3.4 billion in GDP could be unlocked by creating the optimal office.

Furthermore, workstyle innovation could see 48,000 travel hours saved in one year. Therefore, not only does workplace digital transformation help to improve employee output and benefit customers with higher-quality service, it saves significant time and is also better for the environment.

By prioritising the needs of your employees and building your digital workplace transformation strategy around people, you can increase productivity, enhance service delivery and future-proof your company.

The first step is understanding the needs of your people and identifying the tools that can empower them. To find out more about creating the Optimal Office, read our essential guide here or contact the team.