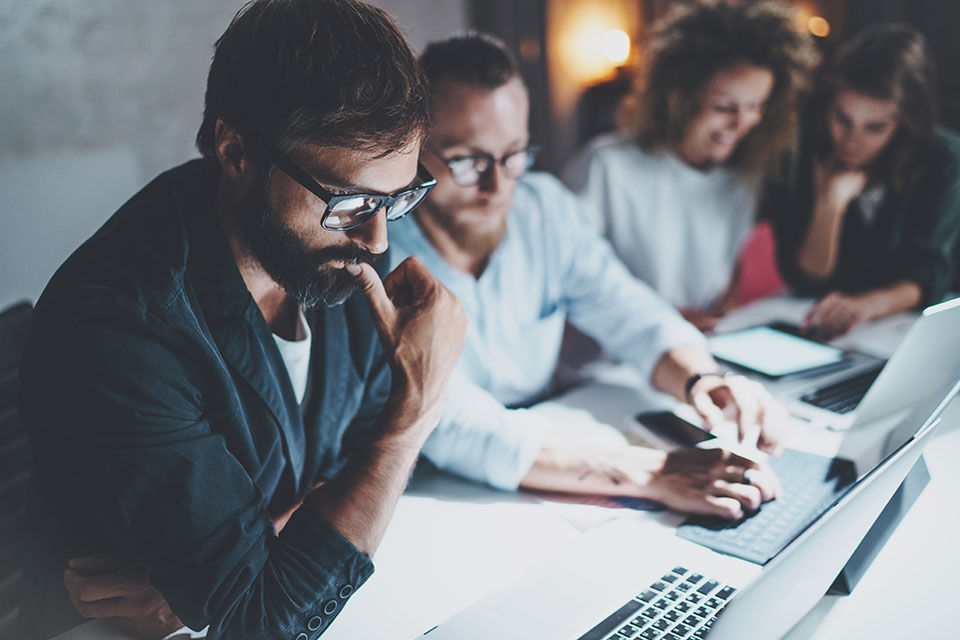 What are the top time-wasting tasks for employees and how can businesses tackle them?

While it may just seem like a niggling inconvenience, day-to-day timewasting can have a serious impact on productivity and therefore business performance. In fact, recent Ricoh research found that 47% of Irish employees across a range of industries – including the public sector, healthcare, education, financial services, manufacturing and retail – have difficulties meeting deadlines as a result. Similarly, 48% of Irish employees are unable to fulfil customers' full expectations due to unnecessary time spent navigating technology.

Not only is this stunting business growth, it is also having adverse effects on employee motivation and satisfaction. Needless obstacles when using technology leave employees feeling understandably frustrated and less productive. As businesses compete to retain talent, it goes without saying that employers should take measures to make everyday tasks as simple and time-efficient as possible.

So, what do employees find to be the biggest wastes of time and how can companies facilitate a more seamless and effective approach?
Scanning physical copies of documents into digital formats
Making the move towards digitisation is extremely important for businesses nowadays. Not only are digital documents easier to secure, protect and track, digitising documents also adds to the overall sustainability and efficiency of a company.
However, research shows that employees find the process of scanning physical copies into digital formats to be the biggest waste of time. In an era when both data protection and sustainability should be key pillars of business, and there are tools to facilitate the move from hard to soft copies, there is no excuse for having systems in place that make the digitisation of documents overly complicated.
For example, multi-functional devices and dedicated in-house print rooms can optimise document management processes – from printing to scanning to archiving – enabling employees to handle confidential documentation securely, focus more on business critical activities and complete tasks more quickly.
Upgrading applications and devices
With technology evolving at such a rapid pace, companies can find it difficult to constantly make sure their devices are up-to-date and often employees are left trying to install updates on devices or struggling with slow machines, instead of focusing on their responsibilities.
From fulfilling customers' expectations to collaborating with peers, staff are reliant on such devices to effectively perform their duties. That's why technology should be enabling, not inhibiting, team members and supporting business growth.
As well as automatically updated devices, the equipment itself also needs to be reviewed and improved. For instance, companies used to be reliant on phones and emails to communicate, but now they can use unified communications systems such as videoconferencing tools to collaborate across locations.
Bottlenecks caused by complicated systems and processes
Over half (52%) of Irish office workers are left feeling frustrated when forced to spend unnecessary time on tasks, while more than a third of workers feel less motivated due to needless bottlenecks caused by complicated systems and processes.
Bottlenecks can occur in any business, be it due to a tight deadline or lack of resources. However, when employees feel less motivated because of constant delays, organisations need to be active by examining and improving the efficiency of the systems they have in place.
So if your company has grown, chances are you will need to increase the amount of communal devices serving your team, otherwise backlogs will occur. Or perhaps your organisation needs more capacity at certain times throughout the year, in which case outsourcing may be the best option.
Finding items in devices and on the network
Whether they are in the office or working remotely, it's necessary to equip your workforce with the right tools to allow them to access and work on company documentation whenever they want and wherever they are. Furthermore, it's crucial that both employees and employers have peace of mind that such files and folders are secure.
Empowering staff in this way, be it by enabling remote access or simplifying document archives, makes sense from a productivity perspective and when implemented successfully, allows people to be smarter with their time and work on-the-go.
Digitisation shouldn't complicate accessibility; it should streamline it. By storing files and folders in digital format on high-performing systems, it is not only easier to locate these items but also work and collaborate on them. Going one step further, Ricoh Forensics offers real-time visibility of the location of client files, ensuring traceability across organisations.
Time has never been so precious to companies – big or small – and our research shows that there are still everyday tasks that are impacting on staff productivity, as well as customer service and therefore business growth. With the right technologies now available, there is no excuse for not streamlining processes, improving efficiency, enabling people and propelling your company forward.