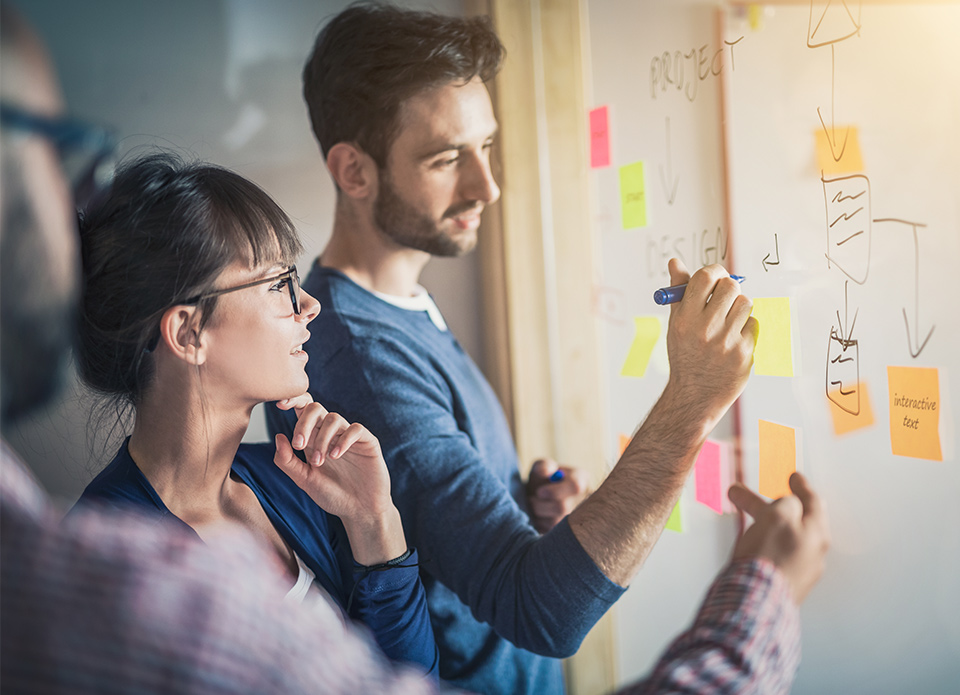 The perfect recipe for an optimal office

Business performance and productivity levels rely on people; without the latter, the former suffers. However, there is a way to maximise performance and productivity within your organisation, as highlighted by the recent research Ricoh conducted in partnership with Oxford Economics. Our Economy of People report highlights a number of elements that Irish businesses should focus on in order to create an optimal office that boosts both output and profit. The perfect recipe consists of the following…

Productive workspaces

With an overwhelming majority of Irish employees revealing that they see their workstation as having the biggest impact in terms of their productivity levels, it is evident that the area in which staff work is of vital importance both for individual and company performance.

A workstation goes beyond a desk and chair, it's about empowering employees by giving them a sufficient amount of privacy and personal space, and ensuring that the tools and processes they use work together in an effective way.

Moreover, communal space is a major consideration in today's modern workplace with these areas more crucial than ever for creating a positive and proactive environment. As well as encouraging creativity and innovation, meeting rooms and breakout areas benefit collaboration.

Organisations also need to pay attention to factors including lighting, temperature, airflow and noise as these also have an impact on employee wellbeing and efficiency, and contribute to a proactive and interactive environment.

Up-to-date technologies

It should come as no surprise that the Economy of People study found that technological infrastructure plays a key role in terms of productivity. It is more important than ever to ensure that employees have the latest tools and processes at their disposal in order to realise their full potential.

Better technology – defined by cutting edge equipment and cloud-based services – has a direct impact on efficiency and collaboration, and has also been found to improve creativity and result in better-informed decisions.

Combined with more streamlined workflows and the digitisation of information, companies need to implement the right tools to support and empower employees. In turn, they will see an increase in operational agility and business performance.

As well as assisting and supporting the workforce within the office, organisations should also consider the benefits of embracing bespoke workstyles with systems and devices that enable mobile working.

Positive culture

Culture has gone from being reasonably important to absolutely vital for businesses, particularly in relation to attracting, inspiring and retaining talent.

As well as initiatives which incentivise innovation, Irish employees firmly believe that a commitment to ethical business practices has an impact on their productivity levels. Moreover, people were found to value a flat-structured organisation in which staff are encouraged to take initiative and make decisions.

Meanwhile, better policies, processes and procedures were cited as a motivational factor for people to stay at a company and work more productively – so too were respectable ethical business values, including a commitment to sustainability and transparency.

In addition, our ground-breaking research revealed that the creation of such a positive culture can increase the hours that employees spend at work, facilitate decision-making, improve wellbeing and instil trust.

All of these elements combine to create an optimal office in which people excel and thrive. Moreover, the workforce tends to be more invested in the company in relation to its future. An optimal office therefore not only enables individuals to fulfil their potential and contribute, but companies to succeed and grow.

To find out more about The Economy of People study, download the report here. You can also find out more about Ricoh services and tools at the website here.